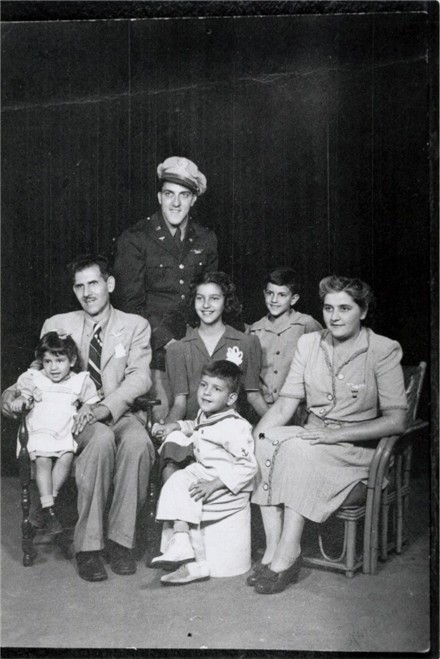 1944, From Left, Mary Lou, Frank, Sam (in back), Joan, Frankie (in front), Russell, Pat.
Remembrance of Frank and Pat by daughter Joan
When you have had a mom and dad who have stayed together and focused on their family: who nurtured them and encouraged them and gave an environment of safety and acceptance, how could you not love them? Frank, to my perception may not have had an "easy" life in his younger days. Even so, when he talked about what he had to do he would tell the stories like it was fun things he did.. He would say he had such fun getting water from a nearby well for the family. Fun? Sounds like work to me. Apparently he and his brother Sam, were the main caregivers for the younger children when Gramps Salvatore died. I believe my mom said they worked in Pennsylvania. This always stuck in my mind. They were very young but there were no laws keeping kids from hard labor. Could this be true? I never heard a discouraging word about his younger life, but he always told me that he would work hard so that I could have everything he could give us. When brothers Frank and Sam were together it seemed they had a great admiration for each other. Sam once said to me, "Your dad was quite a guy! If there was something daring to do, Frank usually took on the dare". Sam called him "fun loving".

Dad loved music and played many string instruments and also played the Sax. Before my parents were married, he serenaded my mom outside her home. After they were married, they worked together and Mom was taught by Dad to perm women's hair. Dad's main source of income was Barbering and he was a Graduate of Buffao School of Beauty Culture on March 5, 1937 in perms and finger waving.

Did you know that for many years my mom played organ at Mount Carmel Catholic Church? She was an accomphlished musician in her own right, but I never saw her join in any of the jam sessions at the Barber Shop. Don't ask me why I was so accepted by the group. I play guitar.

When I graduated from high school, my dad let all the other family members counsel me and guide me into a life's profession, but it was my dad who came to me and told me he trusted in my decisions and even though he would love for me to be a Barber, he would make sure I would have the money to do what I wanted to do. He gave me the gift of freedom of choice. If I could think of one life altering event in my parents life it was the death of my brother Sam, who died in World War II, and then my brother, Russ.

Dad nurtured the rest of us with his love of music and friends. Frank and Pat always entertained relatives and friends with hospitality and music. He once said to me that the years of my growing up would be the happiest in my life. That's because they tried to make it so.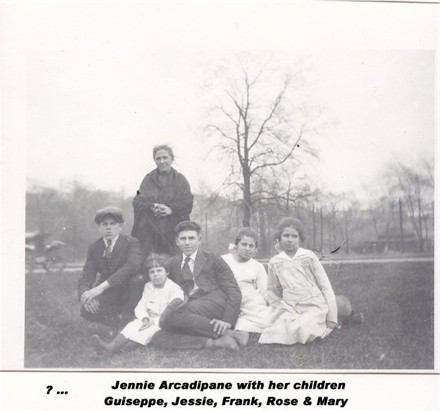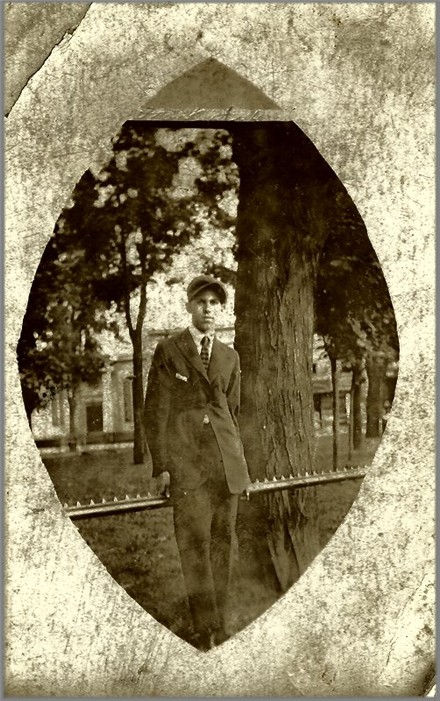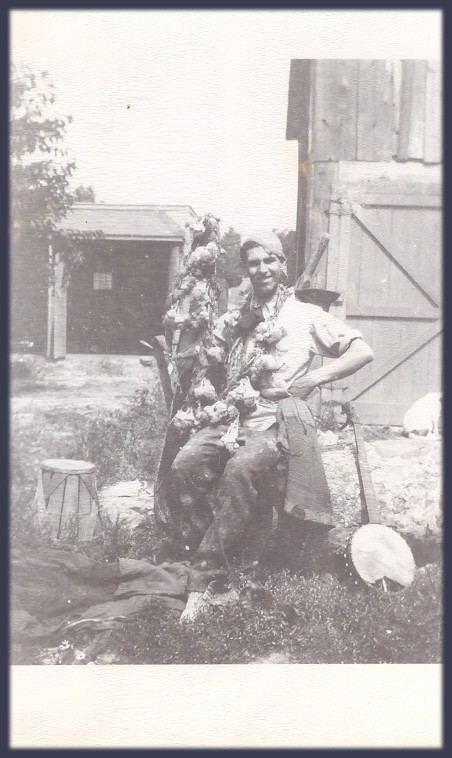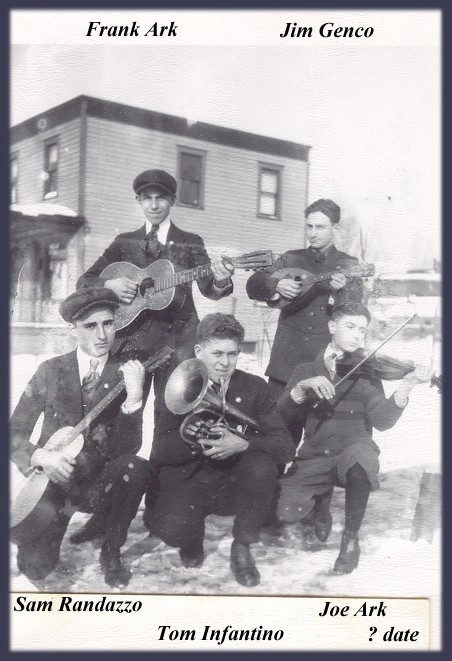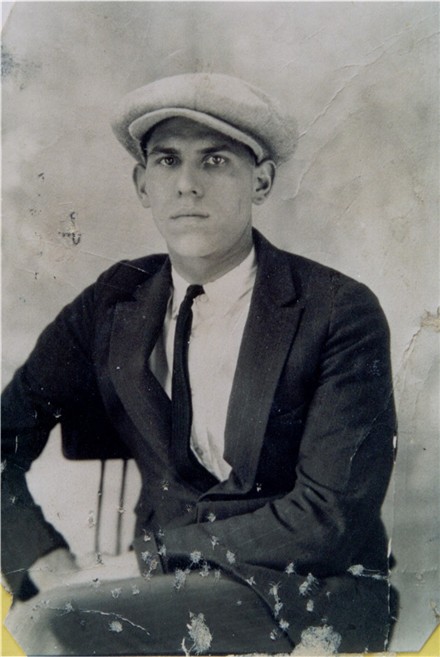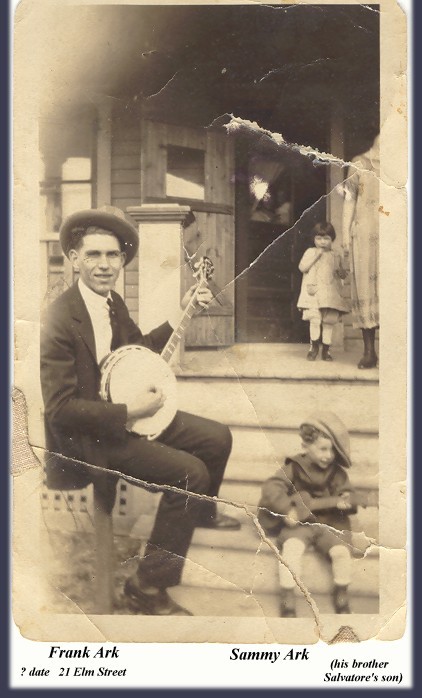 Frank Ark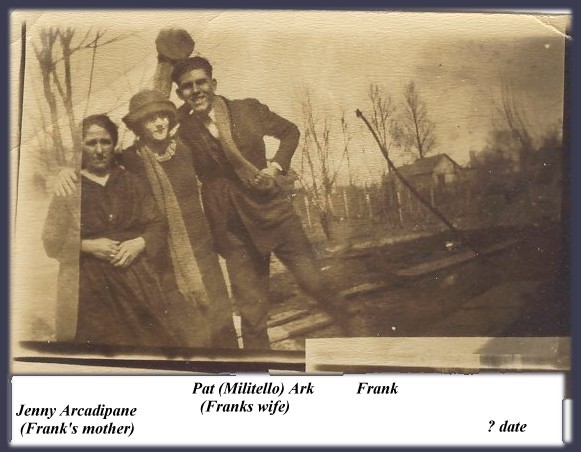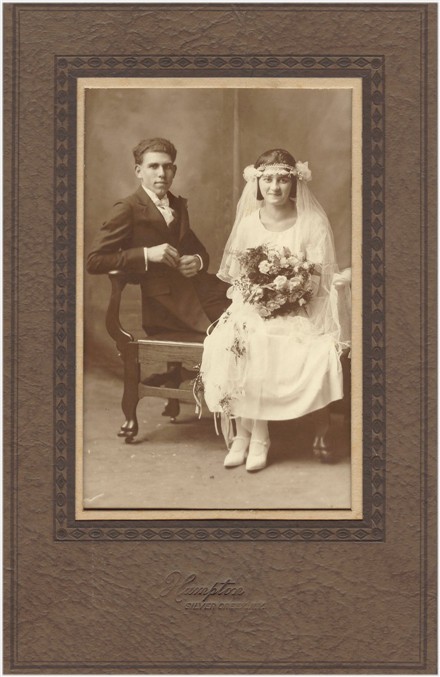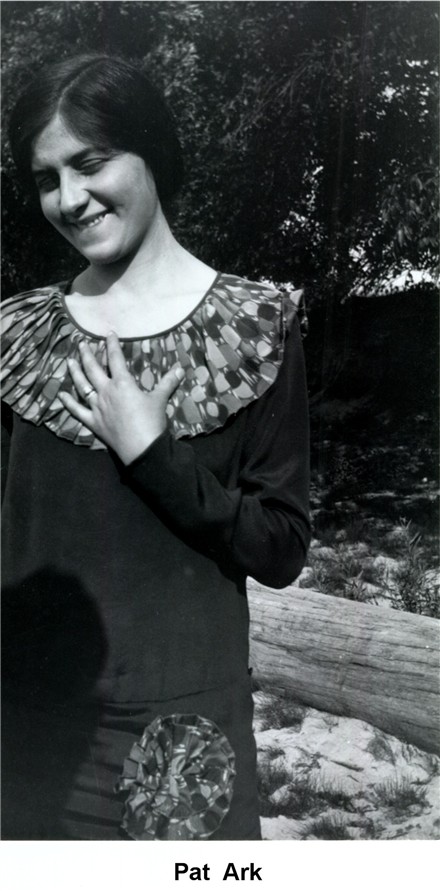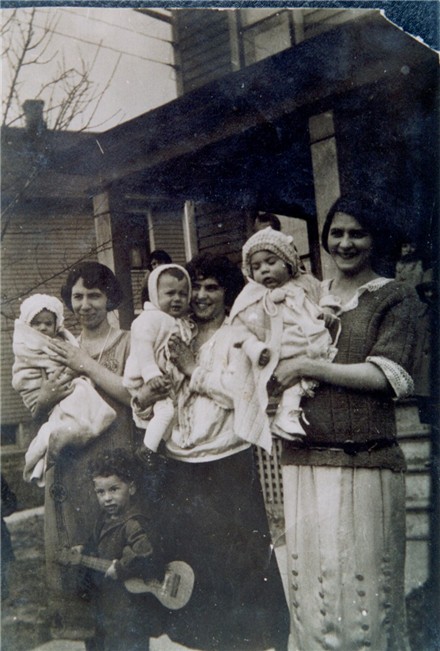 1924, From Left, Frances Ark holding son Peter, Sam in front of his mother, Rose Barone holding son Johnny, and Pat Ark holding son Sam.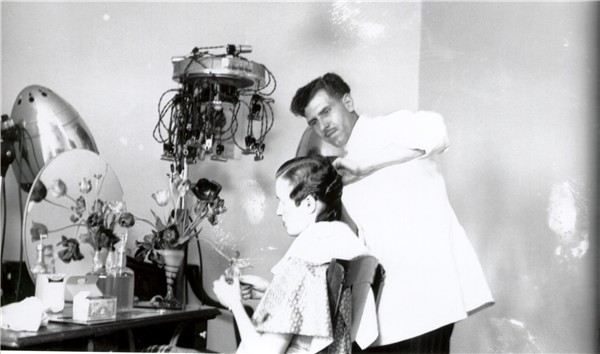 Frank Ark in barber shop.